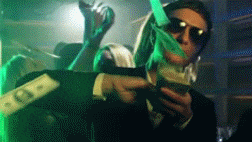 Contributors Q3 2018 Dividends:
Frasers Logistic Trust - $1,717
Singtel - $3,852
Cache Log - $193
Starhill Global - $218
AIMS AMP - $2,024
Unnamed Co - $310
Total dividends received for Q3:
$8,315
This is a y-o-y improvement of
29.4%
over Q3 2017, which saw a total contribution of S$6,424.
The main reason appears to be due to my increased holdings in Singtel compared to the portfolio last year.
The year to date dividends received is
$30,581
, which is around 68% of the full year forecast of $45k.
At this time, the manager see no issues in outperforming the conservative forecast by the end of the financial year.
The challenge now is to properly deploy the war chest in time to meet next year's forecast target of $80k in total dividends (based on
my fuck-you-money spreadsheet
).
Onward to FI!!!