It is a question I ponder repeatedly.
Property seminars routinely pop up on my facebook feed with catching captions like - "how to turn 1 property into 4 on a median income salary."
I tend to take investment advice from property agents with a (huge) pinch of salt. As AK loves to say,
Never ask a barber whether you need a haircut.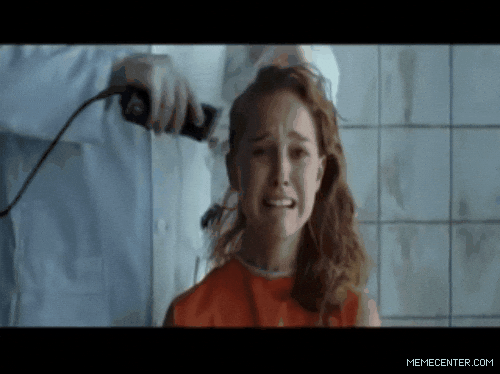 Property agents will always tell you that the "only way the market moves is up". "The developer will never reduce price." If the development they are selling is large, they will say how the large number of future transactions will prop up your property price. If the development is small, they will wax lyrical about the ease to rent or sell due to no competition.
For would-be property investors/prospective home owners, I suggest you disregard all the noise and judge for yourself the merits of any property currently on the market.
Here are a number of questions I find helpful when looking at property:
i. Are any adjacent/surrounding plots of land marked for development?
One of the many reasons why the response to One Pearl Bank was lukewarm could be that its adjacent plot of land (white plot) was designated for an integrated development with a comparable, if not higher, plot ratio. Nothing shits in your face more than having a later development erected a stone's throw from your balcony. Alternatively, it could have been its rather ambitious pricing (starting from 2300?psf) for a Leasehold project.
When in doubt, always consult the URA Masterplan - https://www.ura.gov.sg/maps/
ii. How does its PSF pricing compare with nearby developments having the same / diff land tenure?
A lot of property agents may try to sell you on an absolute quantum pricing. A 800k 1BR apartment may look "affordable" at first glance, but the correction question is whether it is "value for money"? What if it is only 400 sqft in size, i.e., you would be paying 2k psf.
I visited Daintree Residences showflat about a year ago when it first launched. And they were trying to sell 1 bedders close to 1900 psf. I found it ridiculous, considering that it was a leasehold development. Even more confoundedly, less than 20 metres across the road sat a 999-year (practically FH) development Terrene @ Bukit Timah, which was going for 1400-1500 psf. The agent / tagger was not impressed by my analysis and stated confidently that the developer will not drop price. You can go find out for yourself what Daintree is currently going for. Lesson learnt - follow your gut feel.If you feel ripped off, you probably are despite the agent's protestations.
iii. How does its PSF pricing compare with developments in other districts?
For example, Gazania, a FH development in Bartley is pricing its 1BR units at almost 2200 psf. On the other hand, you have (much) more central FH developments e.g., Arena Residences (16xx-17xx psf), and Lattice One (17xx psf). Probably does not take a genius to figure out why the take up on Gazania has been, to put it kindly, dismal.
iv. Are you financially comfortable with staying vested for more than 3 years?
Why more than three years? Cause that is when you can sell your unit without the SSD penalty (Seller's Stamp Duty). Furthermore, if you are taking up a variable rate loan, you must be prepared for the interest rate to move against you. If you are already hitting close to the TDSR ceiling (which is calculated using a 3.5% interest rate), then any large moves in interest rates, or sudden retrenchment, is going to result in you potentially losing your home to the bank.
So, as you can see, when it comes to property as an investment vehicle, I am as cautious as it gets. Which was why I was pleasantly surprised last weekend, when i chanced upon a new development in Clementi -
Parc Clematis.
It has been a long time since we had a condo launch in Clementi. The density of condos in this district is almost criminally low, especially when you compare it to condo-galore districts like D15, with their ever-blossoming "cosy", "20-30 total units" developments erected at some cul-de-sac of some dinghy, two-lane, bi-directional road. You know what I am talking about.
I have always had a soft spot for Clementi. It was the estate I grew up in and spent most of my formative years. Who could ever forget the old Empress cinema and MacDonalds at the MRT station.
Sentiment aside, what struck me first about Parc Clematis is the
price
. At 15xx psf (indicative pricing), the developer Sing Haiyi is clearly pricing this condo for mass market selling. Nothing wrong with that. What is particularly striking for me is that, despite being a new launch, Parc Clematis is being priced comparably to Trilinq which was launched in 2013 (nearly 6 years ago)! Eat that, inflation monster.
Value for money
- paying 15-16xx psf for Clementi - an extremely under-served, popular, relatively central, mature estate passes my "value for money" bar. Indeed, you might have heard that some resale HDB transactions (on top of Clementi mall) already went for above 1M.
A+
Stack/Unit layout
- I was quite enamored by the facing of all the building stacks (N-S). Not a single stack would have afternoon/evening sun issues. You can always rely on a Chinese developer to prioritize
座北朝南. What was less impressive is the dated design of some of the 3BR and 4BR units, which still utilize a long corridor for accessing the bedrooms, which results in a massive waste of space (unless you were looking for a makeshift home made bowling alley). However, it is noteworthy that some stacks do offer dumb-bell layouts and these are certainly worth looking at. A
Surroundings - The good: Parc Clematis is situated adjacent to a landed estate enclave. The bad: It is also close to the AYE. The good/bad: It is within 500 meters of ultra popular school Nan Hua Primary. Good if you are a parent, or prospective landlord. Bad if you hate children (kidding) and school bells. A-
MRT/Mega-Mall - Parc Clematis is also marketed at being 500 meters from the MRT/Clementi Mall (owned by SPH REIT by the way). I think that is a bit misleading to be honest. 500 meters measures a direct displacement. You do have to get across a bridge and at least one covered walkway to reach the mall/train. I estimate it would be at least a 8-12 mins walk depending on your pace. But if you drive, then you are literally a stone's throw from JEM, Jurong Gateway, and the future Jurong Lake District / CBD. A-
All in all, I must say I am very tempted. I have been out of the property market since I sold Visioncrest in mid-2018. Perhaps it is time to get back in.
If any reader is interested to have an obligation-free tour of the showroom, please feel free to reach out to the chio lady in the sticker below.
(This is not a sponsored post!)