Starhill REIT closed at $0.70 today.I blogged about
Starhill
couple of weeks ago. Then, it was trading around $0.68. After my post, Starhill dropped further to a low of $0.635.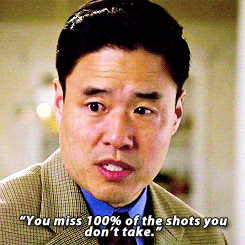 I did not have sufficient capital to take a meaningful position in Starhill at the time of posting. And now that I have some additional
liquidity
, it appears that the boat might have sailed.
But as the (slightly sexist) adage goes, guys regret the girls they didn't sleep with, but girls regret the guys they did. Which gender perspective will my failed purchase of Starhill ultimately adopt? I guess only time can tell.
Perhaps it is sour grapes at work, but alarm bells were going off stridently in my head when i read Starhill's latest quarterly
report
.
1) I had estimated DPU for FY 17/18 to decline to 4.57 cents, the actual DPU was 4.55 cents.
2) Office space occupancy did recover as expected, with occupancy rising to 95.% from 90.7% in the preceding quarter.
3) Starhill's stake in Wistma Atria and Ngee Ann city contributed 62.2% of total revenue. Wisma Atria saw its tenants' sales and footfall declining by 3.9% and 12.7% YoY in 4QFY18.
4) NAV dropped slightly YoY from $3.136 billion to $3.118 billion, mainly due to divestments in Japan and a drop in AUD.
Item 3) is particularly worrying. Such large declines in sales and footfall cannot be sustainable. Existing tenants may have to terminate their leases due to inability to continue operation, and expiring leases may have to be renewed at markedly reduced rates. Future vacancies may also take longer to fill as Wistma Atria becomes an increasingly hard sell to potential tenants.
So while Starhill is still trading at a huge discount to NAV, it is no longer as cheap as it was a few weeks back.
I may revisit this REIT if there is a significant correction, but there appears little reason for me to add positions in Starhill at current price, especially given its rather gloomy outlook.