FCOT released results late April, which appears to be a mixed bag. The share price has been dented slightly, retreating below its 1.5+ level, and also partly due to the share going XD.
THE BAD
:
1) Microsoft is preterminating its lease at ATP 2 years ahead of the original expiry date. The microsoft lease is 3.1% of gross rental income of FCOT.
2) The limp AUD continues to be a revenue drag for its Australian properties. FCOT has three AU properties, which represents around 50% of FCOT's NPI. See
factsheet
here.
3) FCOT 2QFY19 NPI decreased 10% from 22M to 20M compared to same period last year. The biggest contributor of the drop is ATP, whose NPI dropped 26% from 6.3M to 4.7M in the same period.
4) FCOT maintained a 2.4cents a share payout, which amounted to a total dividend payout of 21.6M, which exceeded the NPI for that period. This means that the payout comprised a capital distribution component.
Ewwww
. It is preferred for managers to recycle capital to boost portfolio returns, instead of deploying precious capital to cosmetically sustain a dividend payout number.
5) Brexit effects on its UK property (Farnborough business park - 11% of NPI) remains an unknown and potentially volatile factor.
THE GOOD:
1) Improvement in occupancy at Central Park (AU) from 71% to 83%. WeWork is taking up 86000 sqft (12% of Net Lettable Area).
2) Share price continues to trade at a discount to NAV, which stands at 1.54.
3) Comparatively low gearing at 29.1% provides substantial debt headroom for FCOT to acquire yield-accretive properties without diluting existing shareholders.
4) It does appear that the interest rate environment is now in reverse mode (cuts expected?). This may stem the AUD/SGD FX bleeding or at least prevent its further downward spiral.
5) Office rents in both SG and AU appear to be on a rising trend, albeit on a gentle gradient. CBRE reports that office rents have gone up 3.5% q-o-q in Singapore. Knight Frank projects rent to rise by 9% in 2019 (fingers crossed).
6) Prospective tenants in play at ATP. There remains no announcement from FCOT regarding the progress of talks with potential tenants (Google). I can only hope that the managers don't fuck this one up. At at embarrassing 59% committed occupancy, ATP has a lot of catching up to do with rival business parks.
Overall, i think I am sticking with this investment for now. The investment thesis remains intact. You don't want to buy a REIT that has already performed phenomenally because chances are the share price has priced in such performance. You want to catch something on a rut, but has a fair chance of pulling itself out of said rut.
Basically, FCOT is now Randy of South Park. On the surface, it appears to be quite evidently crappy and quite frankly, possibly a steaming pile of manure. But deep down, you know he always has more to offer and may have more surprises in store.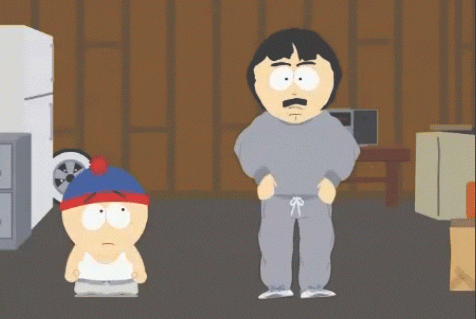 I have always been a fan of Randy. Who can forget his heart wrenching performance in Make Love Not Warcraft. Highly recommended.
Onward to FI friends!